I get it! I have been there. Truthfully, it's a marvel to me that this is my life today and what most people don't know is that there were times when I assumed photography might not be the path for me.
I used to spend the majority of my days and time tethered to my laptop thrilled if I could earn enough to not worry about paying my rent or if I had 4 or 5 shoots in a month, 4 or 5 opportunities irregardless of what they paid to do the work that brought me joy, called on my creativity and that I felt enlivened by. When I wasn't behind a camera, I was slogging along praying for someone to hire me. I got to a point in 2011 when I became so frustrated with struggling to earn a consistent living sustainably that I nearly threw in the towel. I was ready to give up on being a photographer because it felt impossible to succeed and yet when I envisioned my future, being a photographer was still my dream career. 
I decided it was make or break time and started learning everything I could about succeeding in business, attracting my ideal clients and refining my skills.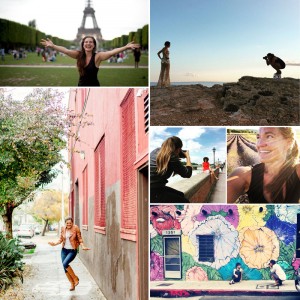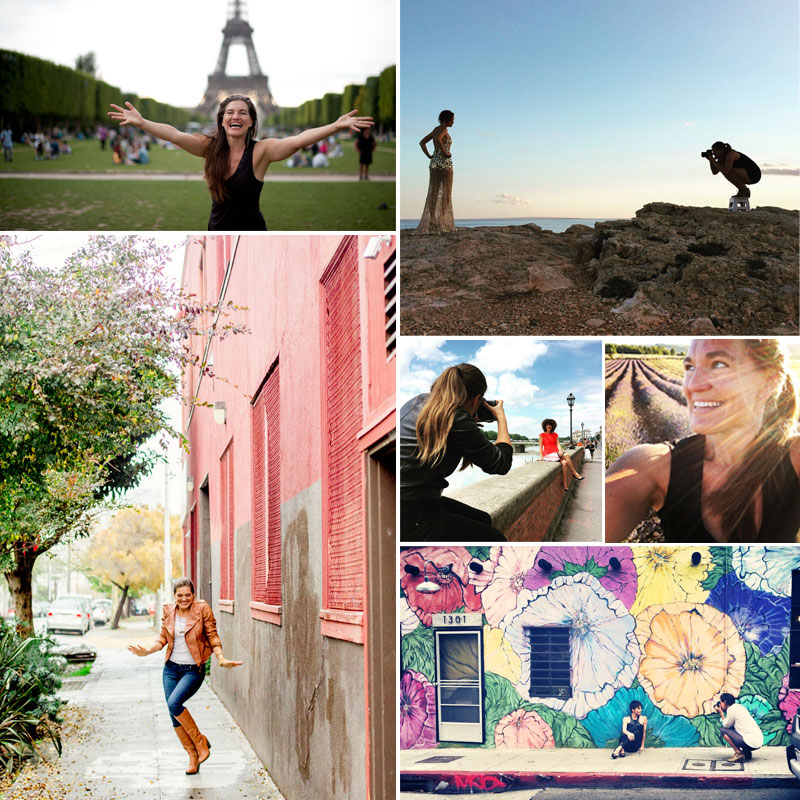 Thank GOD I didn't give up!!! When I decide to give it my all, I discovered that not only was photography my dream career, it could provide me with a life I could not even imagine.
For years I dreamt of having my career take me out of my office and into the world. But the truth is, I never in my wildest dreams imagined it would look like this. That I would spend weeks at a time living in global cities like Paris, London, Florence, Sydney, NY, LA and Miami. That my work would take me to Ibiza, Provence, St. Tropez, Tulum, Panama, from the beautiful Pacific Northwest to New England, the Rockie Mountains and countless other places.
Today, I spend over 30 weeks of the year exploring the places of my choosing and on average am shooting 8-10 days a month charging top dollar and still able to overdeliver. I have a killer team to handle the work that used to keep me tethered to my laptop and I want to share with you how I got here!
I nearly gave up my DREAM career, because I was just so tired of:
Struggling to find clients, or earn a consistent income as a photographer

Spending countless hours on conversations with prospects… that didn't result in sales

Feeling uncertain about how to price & value what I offered

Spending countless hours behind my laptop instead of behind my camera and not knowing what to do to find clients

Worried the clients I did have were going to be satisfied with what I delivered

Shooting just about anything for the sake of getting paid – even projects that weren't in alignment with my values or my brand

Feeling like I was never good enough… even when clients raved about my work, I always assumed the worst

If you can relate to these challenges, you're not alone.
I see far too many photographers with beautiful work who are struggling to make it financially
This has nothing to do with the quality of your photos, or how hard you work.
You have the desire, the ability and the drive to be successful.
What you need are the business and marketing tools to help you find and attract your ideal clients… and deliver in a way that makes them eager to come back – and tell ALL their friends to work with you.
That's why I've created The Art and Business of Personal Branding Photography Mentorship and Masterclass.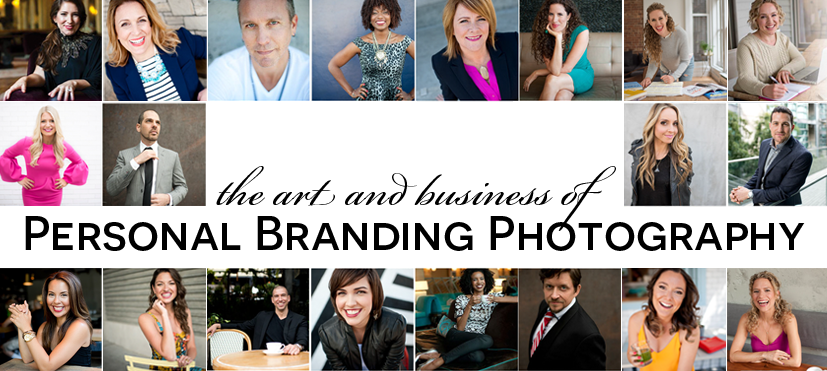 It's taken me countless programs and years of practice to get to where I am today, and I want to help you do it in a fraction of the time.
You'll Complete from This Experience
Feeling confident in your ability to earn an income as a personal branding photographer

Immediate actions that will start getting you leads and the ability to generate more when you want them

Clear about your packages, pricing & marketing… and attracting more of your dream clients

Understanding what your clients really want… and how to deliver an experience + final product they will absolutely RAVE about

Knowing best strategies and *insider tips* for everything from location scouting and telling stories with your photos – to how to build credibility and create raving fans

With proven-to-work sales scripts, marketing templates and systems that can help free you up to focus more on what you love: taking photos!

All my tricks and tips for creating successful Personal Branding Photos from posing to props to bringing out your clients authenticity

Sound like what you are wanting? Great! 
I offer 3 forms of Mentorship; One to One Virtual 6-week Program, In Person Intensive (followed by a month of one to one coaching) or a twice annual intimate Group Masterclass.
ONE to ONE VIRTUAL 6-WEEK MENTORSHIP
Want to start now from the comfort of your home and long for weekly accountability?  Then the 6 week virtual mentorship might be the right choice for you. With weekly calls, content and practices, Wendy will guide you through a custom designed mentorship. Your unique set of modules may include creating an offer that appeals to your ideal client and how to market it, turning inquiries into sales, creating efficient systems that allow you to do more of the work you love, organizing your time and resources to best serve your life and business and how to create Magazine Quality Images that capture the essence of your client.
Investment for the 6-week Virtual Mentorship is $2750 if Paid in Full or 3 payments of $1000
DAY-LONG IN PERSON INTENSIVE

Do you find that your best learning comes when you are able to deep dive into exactly what you want to be learning one on one with a mentor or teacher? The Day-Long Mentorship Experience is exactly that. Using the same modules we use in the Masterclass and Virtual Mentorship and custom tailored to your needs. Unique exercise and practices to make the learning your own. Day may include a deep dive into Creating a Signature Offer that fulfills your ideal clients desires and uses your particular zone of genius to fulfill, Mastering Marketing and Sales with an actionable marketing plan completed before you leave and a strong efficiency on how to take a client from curious to YES consistently or a LIVE shoot with a client with Wendy's step by step mentoring. Following your Intensive, you will have one month of weekly calls with Wendy to cover anything that arises after the weekend and to keep you in action!
Investment for the Day-Long In Person Intensive is $4000 if paid in full or 3 payments of $1500
THE ART AND BUSINESS OF PERSONAL BRANDING PHOTOGRAPHY MASTERCLASS
Love in person learning and WANT it all? The Art and Business of Personal Branding Photography Masterclass is a content-rich, experiential weekend designed to deliver all the information, systems, tools, practices, scripts and mindsets that were fundamental to the growth of my business. This intimate weekend covers the business, the branding and the art of Personal Branding Photography in a small group setting (8-16 participants total). Want to know everything we cover? Click here to learn more. 
The next Art & Business of Personal Branding Masterclass will be offered in July 2017, dates and location TBD! Want to be informed when details are available? Email us today at service@wendykyalom.com and write "I want info about your next Masterclass!" We'll include you on our early announcement email. 
The Art and Business of Personal Branding Mentorship is available to a select number of participants each year. To discover if our working together is the right fit, please start by clicking here to complete an application. 
To you and living your life full out!